We are what we eat! Choose between kiosk, bar and Pizza Restaurant. Moreover, not only lunch break, candlelight dinner and appetizing breaks: celebrate your special days with us! Lido di Naxos is the perfect place for your events by the sea: from weddings to anniversaries, from baptisms to graduation parties.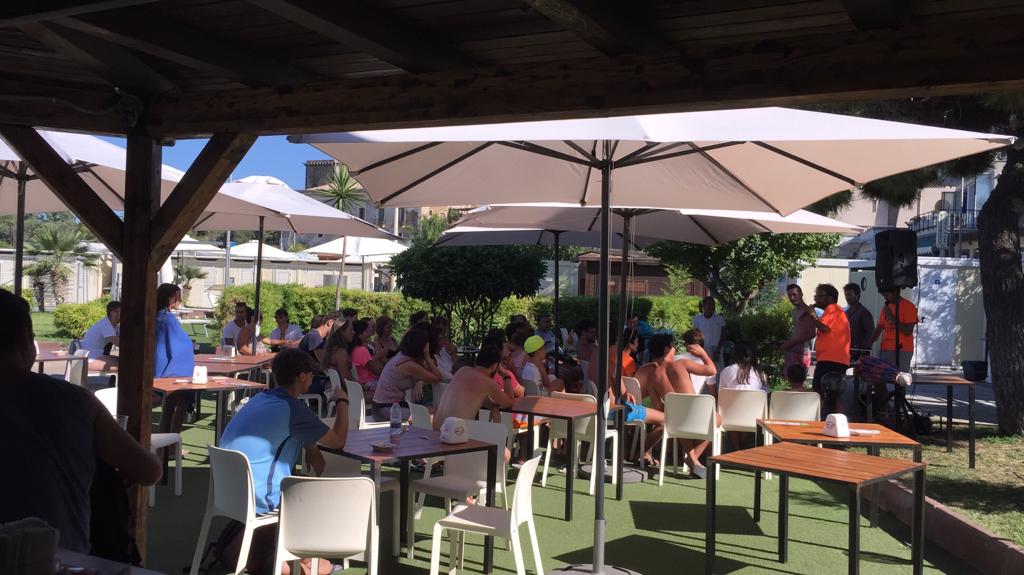 Enjoy kiosk
For lovers of the sun and the sea, the Enjoy kiosk is ideal for eating and drinking without leaving the beach.
Pizza Restaurant
Pizza whenever you want! Stay light for lunch and dinner: 100% Italian flour and leavened dough over 48 hours!
Lido di Naxos • Bar and Bakery
Handmade products baked every morning
Info e orari
Bar
Everyday from 7:30am to 11:30pm
+39 0942 51862
Pizza Restaurant
Everyday from 11:30am to 3:30pm and from 6:30pm to 00:00
Enjoy kiosk
Everyday from 9:00am to 7:00pm